The oversized items featured, such as the watering can, gardening tools, and potted plant with stumps, were produced by a Chicago based stage decor manufacturer.
This custom-built booth features a backdrop/storage room with SEG fabric graphic and built-in LED tiles, allowing motion graphic videos to play during the show. 
10 x 30 / 10 x 20 / 10 x 10
Project Manager & Graphic Designer  
The illuminated SEG fabric backdrop for this booth was designed to convert to smaller sizes, meaning the artwork had to be arranged in a way to visually cut into two pieces.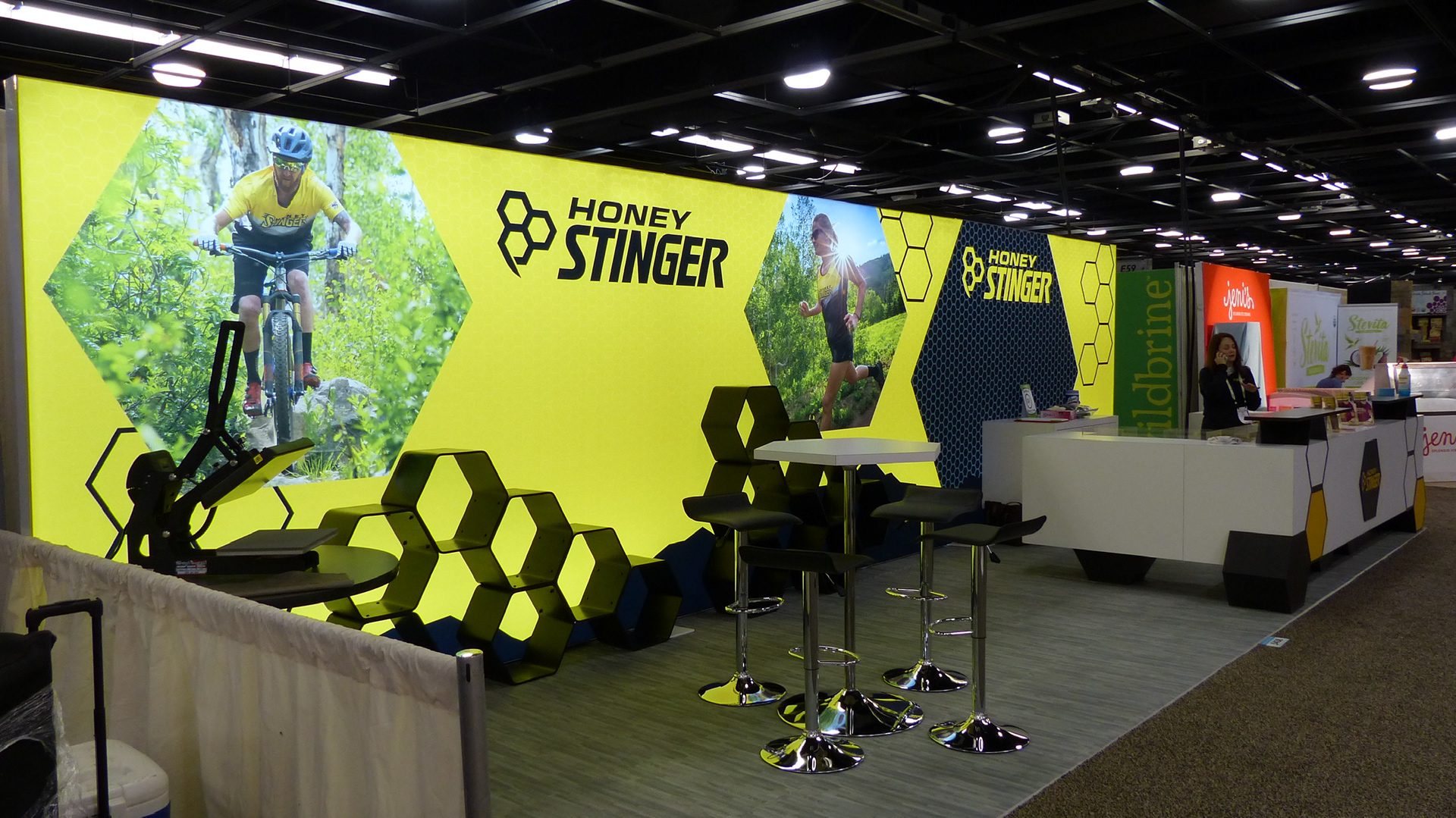 The backdrop/storage room was constructed with white-stained ship-lap wood planks to give authenticity to the modern farmhouse aesthetic the client wanted.
The booth was designed to fit two booth spaces, so the illuminated SEG canopy had to convert between two sizes as well. 
Most of the booth was constructed in Las Vegas, but the faux brick panels were sourced from the midwest, so the entire booth was constructed between two work sites.
10 x 40 / 10 x 20 / 10 x 10
This booth is a combination of custom built and portable structures, allowing for elements to be rearranged for different booth space sizes.